Terms and Conditions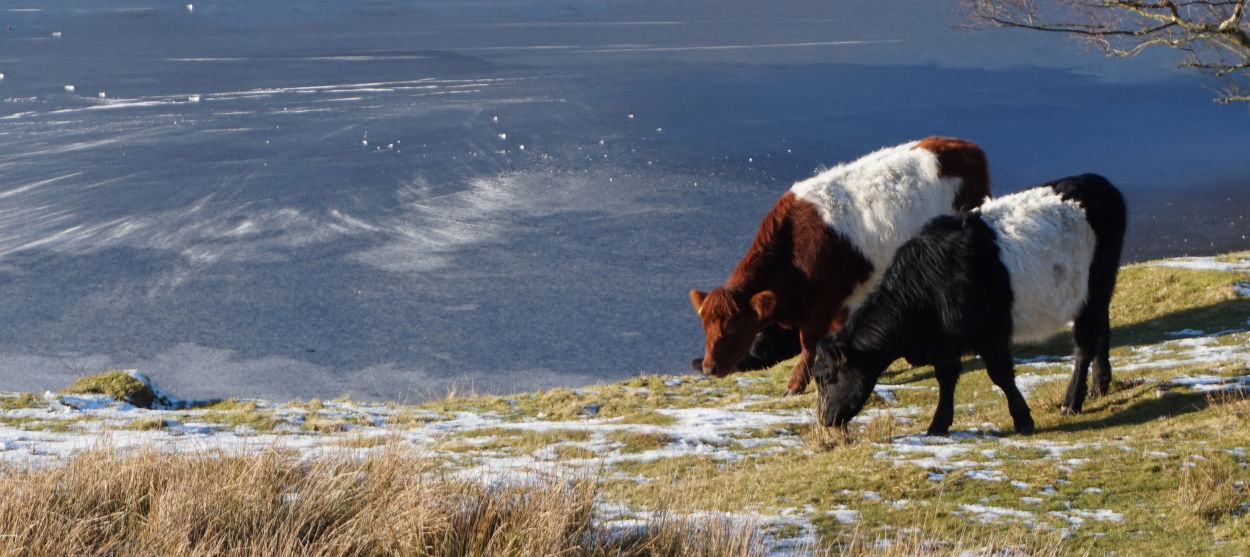 These terms and conditions apply to bookings made direct with us. Bookings made via third party websites may be subject to different terms and conditions – please check when making your booking.
On booking, a deposit equivalent to 50% of the cost of the stay for each room booked will be required to confirm your reservation. This is non refundable. The balance is due in the 7 days before you arrive.
You will be asked to provide a credit card (or debit card) at the time of the booking to secure your reservation and pay your deposit. By booking you are authorising the debiting of the card provided with the standard 50% deposit.
Customer card details are processed securely in accordance with Payment Card Industry guidelines.
If booking is cancelled with less than 7 days' notice prior to arrival then full payment will be due.
We reserve the right to charge full payment for curtailment of your booking.
No-shows will be charged for the full duration of the booking. Our rates include VAT at 20%.
Changes to booking details may be possible but are subject to availability and at the discretion of the owners.
Guest House
A 2-night minimum stay applies.
Apartments
Between April and October bookings are usually for full weeks. Changeover day is Friday (Apartment 1) and Saturday (Apartment 2). 3 night minimum stays may be available during these months - please contact us for availability. Between November and March there is a 3-night minimum stay.
We recommend that holiday insurance be taken in case of unforeseen circumstances
Dogs - 1 medium or 2 small dogs may be accommodated in Apartment 1. Dogs cannot be accommodated in Apartment 2. Please notify us in advance if you are bringing a dog. We are not able to accommodate any pets other than dogs.
Arrivals:
Guest arrivals are between 4pm and 8pm. Please let us know your expected arrival time.
Additional Guests / Beds:
The maximum number of occupants in our rooms is 2 adults. Guests arriving with more than the maximum number of occupants per room will be refused entry and the full cost of the stay will be charged.
The maximum number of guests in each apartment is 4.
Checkout:
Guests are asked to vacate rooms and apartments by 10.30am on the day of departure.
Free parking
Free parking is available to the front and side of Bluebird Lodge, and is at your own risk. Please park considerately perpendicular to the building and avoid driving on the grassed area.
Guests are requested NOT to drive into, or park, in the courtyard at the rear of the building as this is private.
Damage to Hotel Property and/or Additional Cleaning
Any damage to Bluebird Lodge property in rooms, apartments or elsewhere in public areas caused by a guest or member of the guest's party must be reported to the owners as soon as possible. This includes soiling to carpets, soft furnishings and beds. We will then notify the guest with an estimate of the cost of repair, replacement and/or any cleaning required as appropriate. The guest will be responsible for covering this cost and it should be paid immediately. If damage is such that the room/apartment cannot be used, the guest will be liable for the cost of the room for the period of closure.
Lost Property
Items left by a guest in a room or elsewhere in the premises will be held for 30 days pending an arrangement to return it. A postage or delivery charge may apply. Thereafter if will be disposed of in an appropriate way.
No Smoking
It is against the law to smoke anywhere inside the premises. It is also against the law to tamper with any fire detection or fire prevention equipment. The owners reserve the right at their sole discretion to make a charge of £150 for non-compliance with this condition of booking.
Health & Safety
The owners have carried out a Health & Safety Risk Assessment and adhere to all statutory requirements. We take the health & safety of Guests and staff very seriously and strive to minimise risks and hazards. In the event of an accident, guests should report details to the owners immediately whereupon appropriate action will be taken.
Evacuation
We have carried out a Fire Risk Assessment and have appropriate procedures and equipment in place in the event of a Fire. In the event of hearing the fire alarm sound, guests must evacuate the premises immediately and not re-enter the premises until told it is safe to do so. Guests with mobility problems or other disabilities and requiring special assistance should notify us when checking in.
Use of Personal Information
Your personal information is maintained on a strictly confidential basis and not provided to third parties. We may contact you from time to time with news and special offers unless you tell us that you do not wish to receive such information.
Web Site Information
While we have taken all reasonable efforts to ensure the accuracy of information on this website we do not accept responsibility for errors or omissions and reserve the right to amend, cancel or vary any of the arrangements featured on this site without notice.
The content of this website is the copyright of Bluebird Lodge, and may not be copied, reproduced, published, distributed or amended for any other purpose without our prior written consent.
Lodging a Complaint
In the unlikely event that you have a problem during your stay or wish to make a complaint you must bring it to our attention of at the time to ensure that we have an opportunity to rectify the problem during your stay.